Its been 7 years since Steve Jobs proudly introduced the iPad , revolutionizing once again the way people interact with technology. But 7 years in the tech world feels like ages ! Every day new technologies are revealed. FASTER, THINNER , BETTER. Old technology gets replaced quickly and is left to dust forgotten in a drawer.
But how does the ipad 1st generation hold up in 2017? How did that great-great-grandfather of tablets age? Is it still usable? How does it compare to today's standards?
THE specs
Under the hood the ipad comes with an apple A4 chip (32bit) clocked at 1GHz and a low of 256MB of ram . The screen measures at 9.7 inches with a resolution of 1024 by 768 pixels (132 PPI 4:3 aspect ratio). It has WiFi and Bluetooth connectivity and comes with a fixed storage of 16, 32 or 64 GB. There is also a 3G & GPS version. Please note that the ipad 1st Gen does not have a camera and its kind of heavy (1.5 lb/680 g) and thick (0.5 inch/13 mm) for today's standards but it is acceptable.The latest ios this ipad can run is IOS5.1.1. Its packed with many features and has that beautiful skeuomorphic design.
Even though the specs are outdated the ipad surprisingly still manages to get through the very basic tasks such as browsing the internet and social networks, video watching, email and eBook reading and music listening . Despite there is only one speaker, on the device, the ipad manages to get quite loud with amazing sound quality.
APP SUPPORT
App support is a big issue . Many apps require a higher IOS version or the ipad's hardware doesnt meet the requirements . Some of the apps i was able to download and run from the AppStore was Facebook and Messenger, Youtube, Spotify, 9Gag, Twitter, Dropbox, TeamViewer, 2GIS (Navigation) , Sygic (Navigation), GoogleDrive, GoogleChrome and Pinterest . I was also able to get some games that run smoothly like Device 6, Ski Safari, Grimma, Jelly Car 3, IconPop , Temple Run, Minecraft PE, NFS shift, Terraria and more. Most apps will load quickly (5-7 sec) and games might take a little longer (10-30 sec).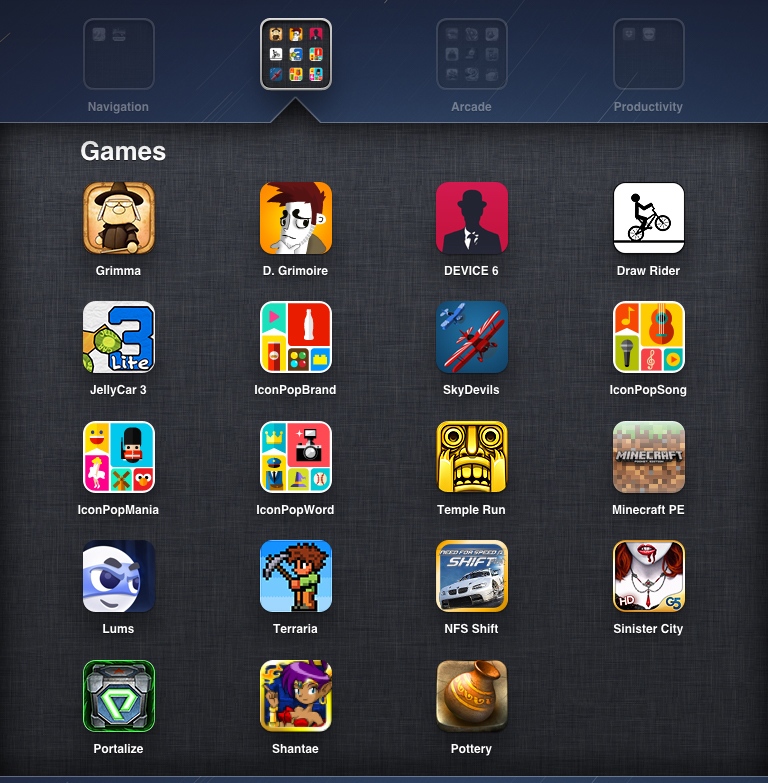 Conclusion
In conclusion , the 1st Generation ipad can be a good budget tabled in 2017 . You can easily pick one up for less than 100 euros and use it as a light internet browsing and media consumption portable device. It has an amazing built quality, a clean and user friendly interface and a decent battery life. It can also be a perfect gift for a child. Just install a few games and you are ready to go.