You get the Switch, open the nice box and as soon as you pick it up in your hands, you know that this is something Nintendo has never done before. The Switch tablet itself, as well as the rest of the components in the box, are smart and simplistic, two words you'll be thinking about very often if you ever get your hands on it.
Right off the bat, the Switch has a different feel to it. Don't get me wrong, Nintendo's previous consoles had good build quality and I personally never had problems with defects or wear (though I always try and take care of my devices as much as I can), but the Switch is a whole different beast.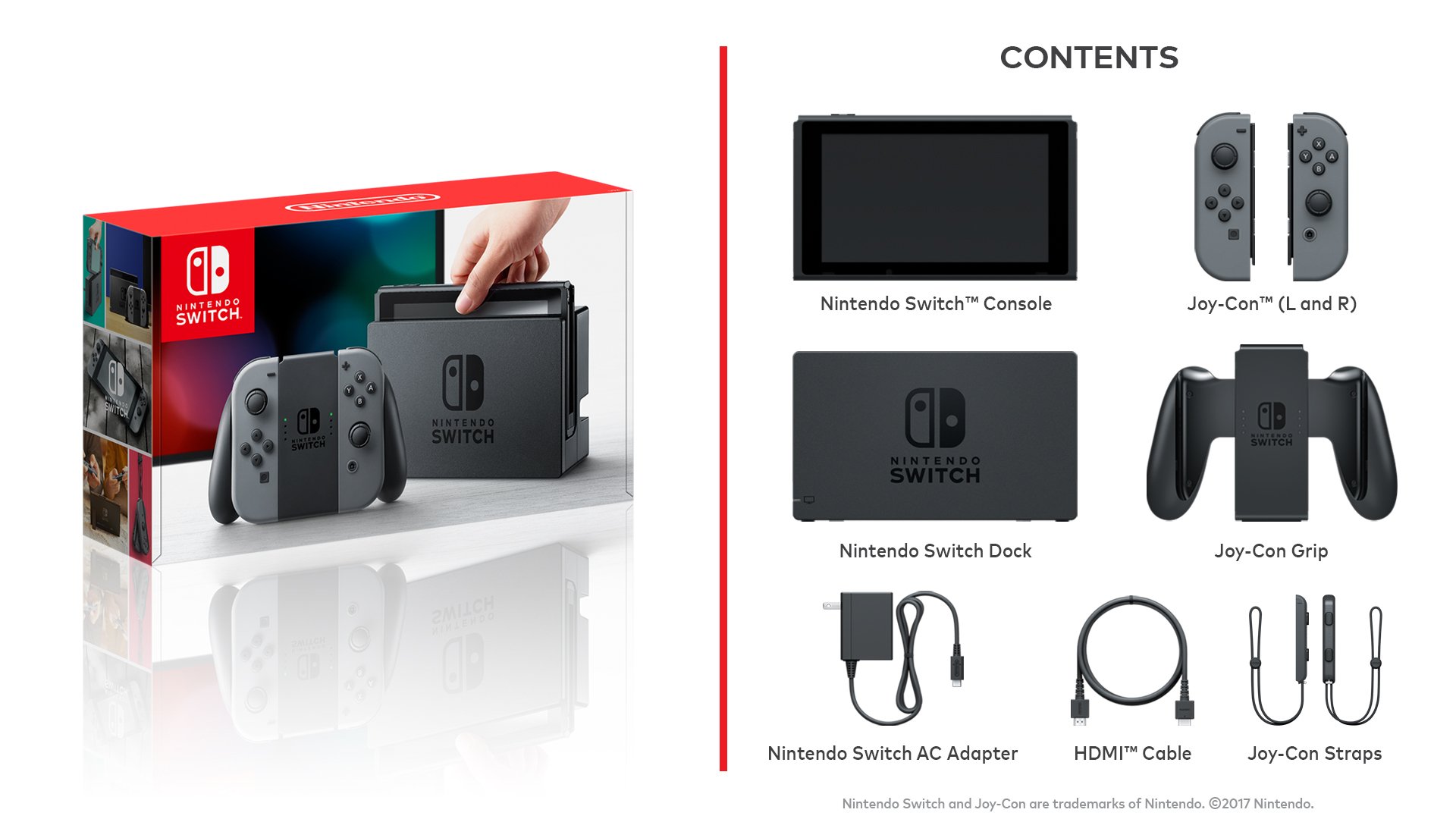 THE CONSOLE
The Switch console itself is incredibly simple. It has a screen, a kickstand for playing in tabletop mode, a microSD slot, a game cartridge slot, a headphone jack and speakers.
The screen offers capacitive multitouch and looks incredible. You will be surprised by the fidelity and colors while playing. At 720p, I was expecting a lower quality image with washed out colors but thankfully Nintendo managed to balance quality and cost. It was a really pleasant surprise.
Regarding heat dissipation and overheating, worry not, because the console is never hot enough to cause discomfort, thanks to the vents on top of the console and the mini fan inside. I can safely say that after a week of playing, it never gets 'Samsung smartphone' hot or 'Xbox 360 fan' loud.
You can see a lot of effort and testing went into the Switch and it's evident. It feels sturdy and according to some early drop tests, still works after dropping it more than 10 times.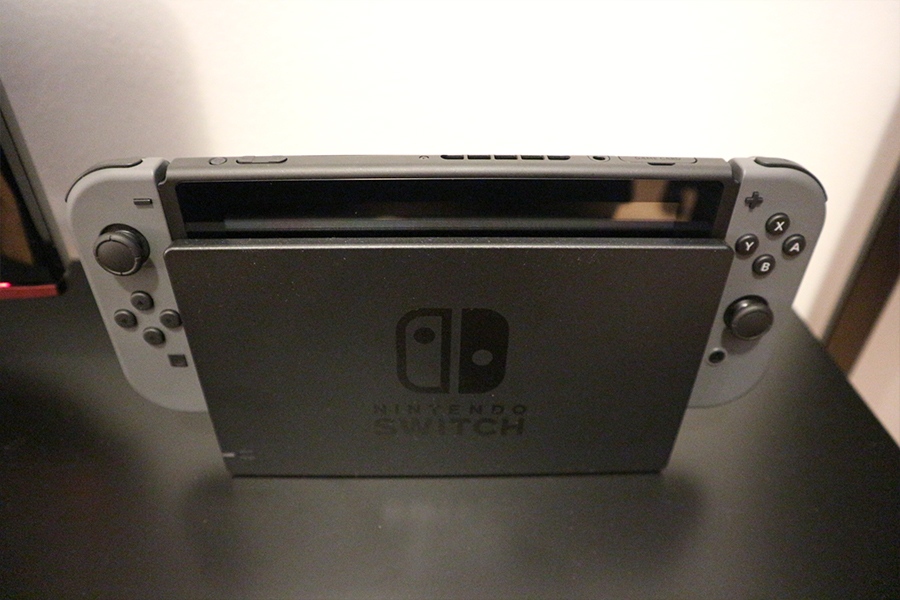 THE DOCK
This is the part that allows you to connect the Switch to the TV. It has an HDMI port, power supply slot and 2 usb ports neatly tucked away behind a plastic hinge. An additional, third, USB port is located outside. It looks really cool on our TV table.
There has been lots of talk online about the inside of the dock scratching the console when sliding in. It's been a week and we haven't encountered any scratches on the unit from repeated docking/undocking. It is either an isolated issue or incorrect sliding of the console in the dock from clumsy players. Don't believe the clickbait.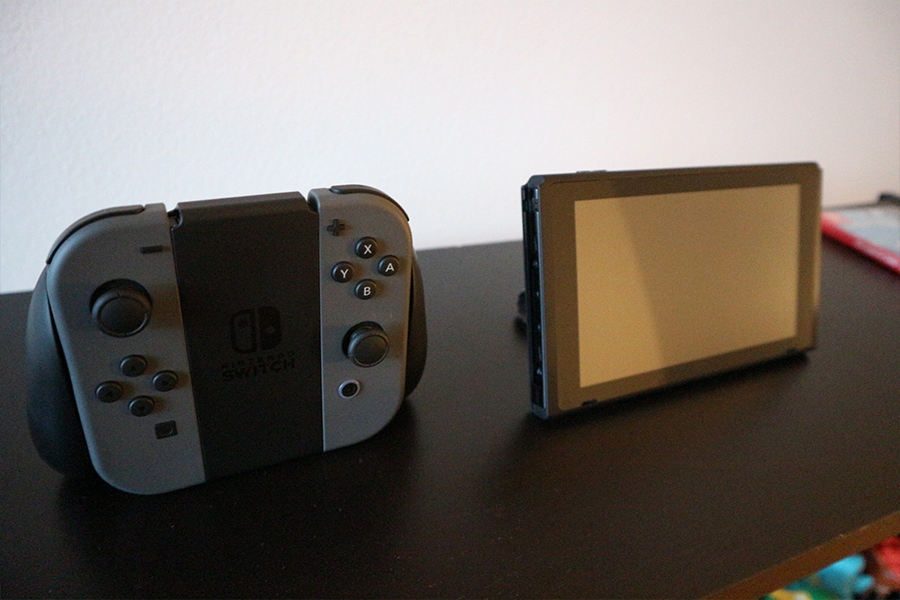 THE GRIP
A welcome inclusion, the grip offers a more traditional play style. You can slide your L and R Joy-Cons in the grip and get a 'controller'. It feels very comfortable to use and kind of looks like a cute dog. No complaints.
THE JOY-CONS
The Switch's hidden weapon. They have EVERYTHING. Motion control, HD rumble, IR camera, NFC reader, gyroscope and really feel incredible. As we mentioned before they can be inserted in the grip to form a more traditional controller or on the console itself (as seen in our cover photo). When you want to use them on the console, simply slide them in the rail until you hear a satisfying click and then you're ready to go. Their design is elegant, smart and it has some of the best buttons on a Nintendo console to date. Regarding the sync issues with the L Joy-Con, we haven't experienced any problems, before or after the firmware update. If there was an issue in some controllers, it was most likely fixed with the update.
If you want to play with one Joy-Con in each hand, either for local 2-player-multiplayer or single player 'arms apart' style, you can use the included Joy-Con straps so they feel more comfortable to hold.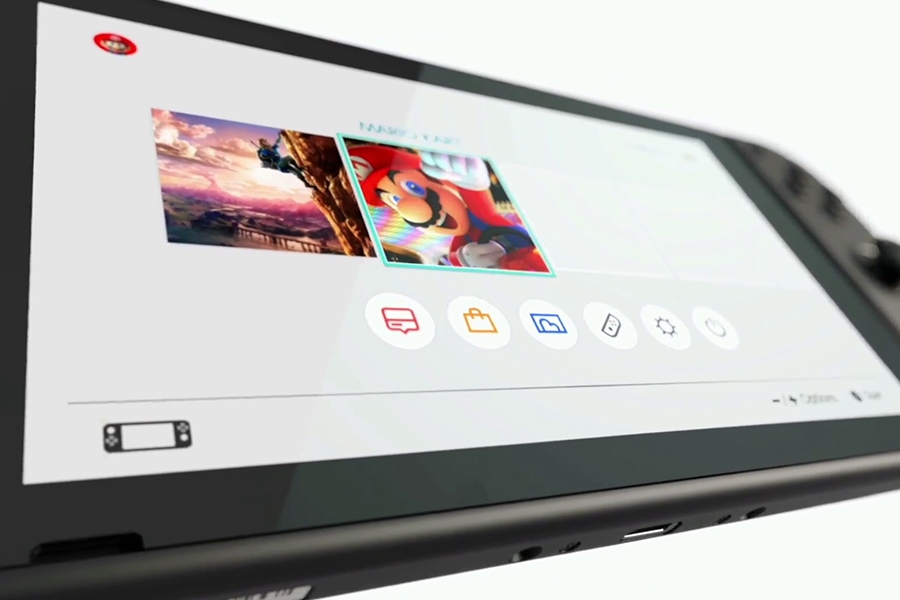 THE INTERFACE
The UI is simplistic and perfect for what the console is trying to do right now. It serves its purpose and it's a pleasure to use. Fast, snappy and responsive. We expect it will be beefed up by the end of the year with several updates to incorporate Nintendo's paid online service (which is provided as a free trial for owners of the console).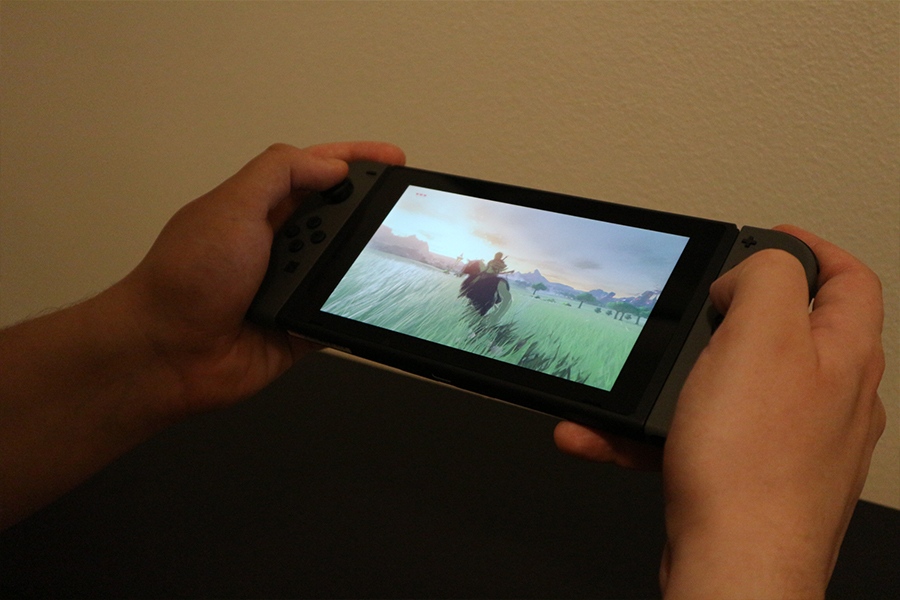 FINAL THOUGHTS
It simply works. Switching from the TV to playing on-the-go feels incredible. Nintendo managed to jump through all the hoops to make the transition seamless and gamers will appreciate it. Home console quality gaming on the go is officially a thing.
Additionally, the change from optical discs to cartridges is a step in the right direction. Nintendo has eliminated long-loading times and the need for mandatory installing of games in one move. There is no need for 500GB or 1TB of storage, but if you do intend on buying all your games digitally, a $15-20 microSD is definitely necessary. If you're worried about battery life, it's just right. The battery is enough to keep you gaming in portable mode and small enough to not destroy the console's form factor with a bulky shell. Once again, no complaints.
The modular design of the Switch doesn't take away anything from the build quality. It's a nice piece of hardware and from all the things included in the retail box, you get your money's worth.
The question is? Is it worth it? Yes. It has a launch game for every type of gamer, a ton of indie games coming and an increasing lineup of interesting games released throughout the year. If you want what it has to offer then the Switch is for you. The amount of freedom it offers is unparalleled.