As stated in the website of Croatia-based game developers Lion Game Lion, RAID: World War II is an action-packed four player co-op shooter set during the time when the Nazis were winning and hope was in short supply. Up to four players can team up to fight and loot their way across Europe.
When asked about the possibility of a Nintendo Switch version through their official Facebook page, the developers said that after getting the scheduled launch out of their hands, they will work hard to bring their game to as many platforms as they can. They also mentioned that they are super interested in the console. More information on this exchange can be found in the pictures below:
1)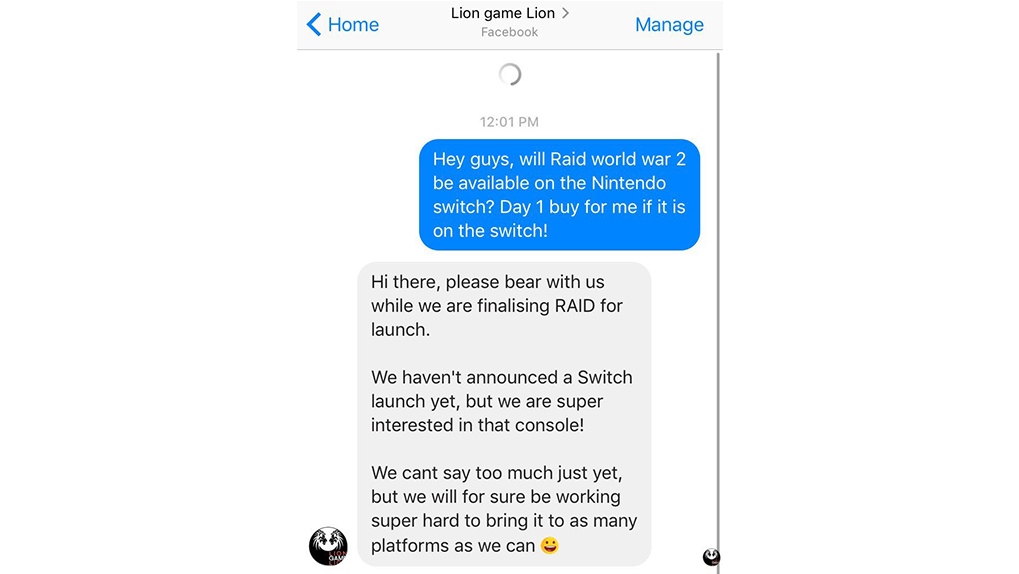 2)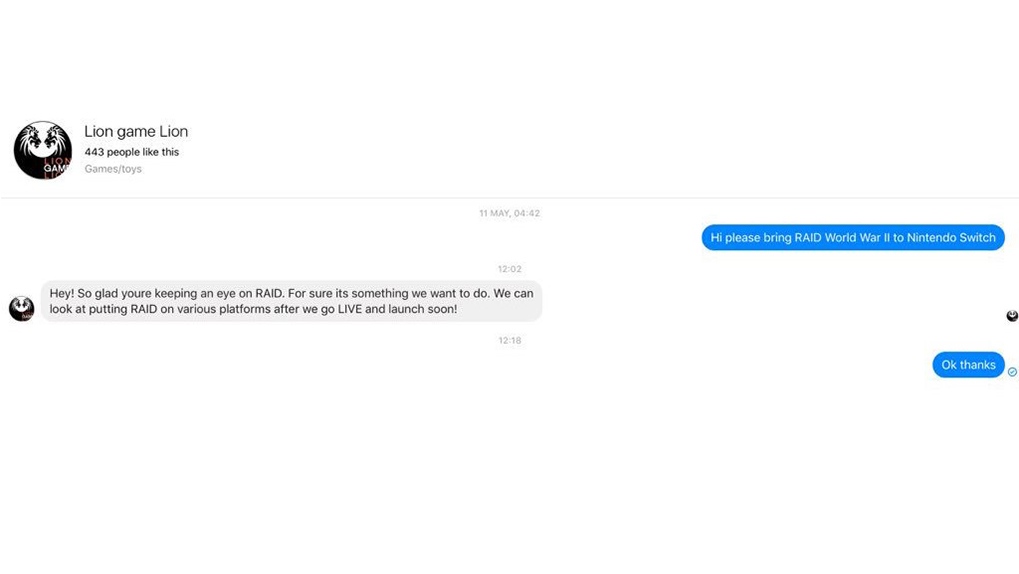 Simply put, the game looks fun and would be perfect for the Switch. Nintendo's latest home console hybrid has a lack of first-person shooters and the first FPS game to release on it would essentially have no competition at all. Let's hope Lion Game Lion takes note of this. It's interesting to know that the publisher of RAID, Starbreeze Studios, is also developing Payday 2 for the Nintendo Switch. They're no strangers to dealing with Nintendo's system.
Every day, more and more third-party developers get onboard the Switch train. Ubisoft and Capcom have both stated they have multiple games in development for it and we are patiently waiting for Nintendo's third-party Direct presentation. One thing's for sure, there's a lot of surprises coming soon.
Special thanks to YouTuber AUGMC, as well as a very awesome BadFive follower for bringing this game to our attention and supplying the pictures.